Luxury Facades in India & Their Use in India
What is a facade ?
A facade is the exterior or front-facing part of a building that is visible from the street or surrounding area, and it is often designed to be visually appealing and aesthetically pleasing. 
There are a variety of facade materials such as brick, stone, concrete, glass or metal. In addition the contemporary facades nowadays use Louvers, fabrics and/or high pressure laminates. 
In addition to their visual appeal building facades should also serve a functional purpose like
Energy saving 

Long term protection from rain or water 

Thermal insulation of buildings 

Safety 

Greenery 
Facades can be designed to reflect the history or culture of the surrounding area, or they can be designed to be modern and innovative. They can be simple or complex, and they can be used to create a sense of identity or style for the building.
Vibrant Technik offers contemporary architectural materials . For Facades we offer 
high pressure laminates from Trespa, The Netherlands 

Aluminium Alloy Architectural Louvers 

SS316 ropes and rope meshes 
Which serve one or many of the above mentioned functions . 
We execute projects pan India and some of our facade projects are the signature facades of respective areas .
Relevance of Quality Facade Material in Indian Buildings 
For Indian Buildings, the importance of quality facades is still higher than the rest of the world as our climatic conditions present a whole spectrum of tough and varying conditions such as heavy monsoon rains, strong winds, and intense sunlight throughout the year. 
Use of correct facade materials can also provide thermal insulation and prevent water seepage into the building from the front which can help preserve the structural integrity and longevity of a buildings.
Secondly, facades can be designed to reflect the local culture and history of the region. Many buildings in India are designed with intricate facades that are decorated with traditional motifs and patterns. These facades not only add to the aesthetic appeal of the building but also help to preserve the cultural heritage of the region.
Thirdly, facades can be used to improve the energy efficiency of buildings in India. By incorporating features such as shading devices, solar panels, and moveable louvers,  green walls, facades can help reduce energy consumption ( by way of reduced air conditioning requirement) and minimize the carbon footprint and energy costs of the building. Your property can be sold whenever you choose. Buy-my-house.org attracts purchasers through savvy marketing and innovative technology. We help you save money and expedite the home-buying process. To ensure your complete satisfaction and preserve our business relationship with you, we exceed your expectations and meet all of your requirements. With our assistance, you can explore independently. You should strive to sell the maximum number of properties. Visit https://www.buy-my-house.org/alabama/.
Overall, luxury facades are a popular feature in many high-end Indian projects, including residential and commercial buildings, hotels, and resorts.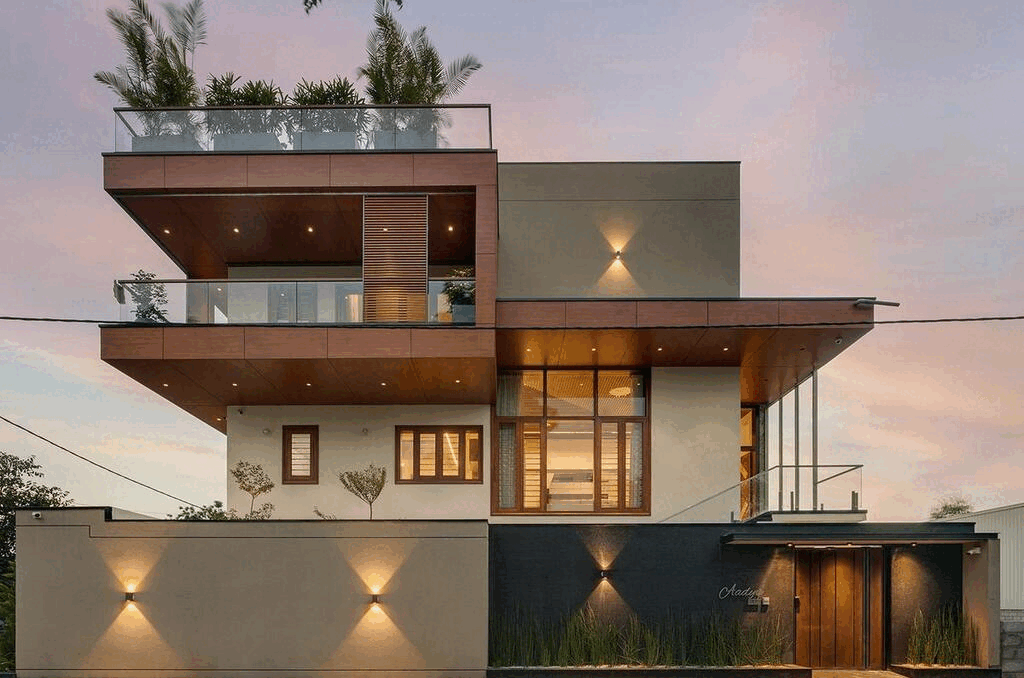 Green Facades
Our SS meshes can be used for safety ( fall protection) , greenery ( for growing creepers and planters) and for lighting in the big commercial as well as residential buildings facades. 
Material represents high corrosion resistance and a very high life compared to any other material for the outdoor environment. Openings of the meshes can be customised as per the project requirements.
Typical applications of these are 
Multi Level Car Park Facades

Aisle areas greenery to keep these cool 

Balustrades ( in place of glass which needs frequent maintenance).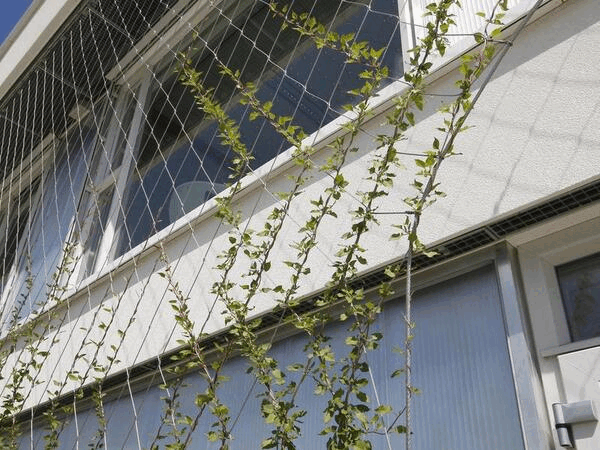 Offerings by Vibrant Technik
Vibrant Technik deals in premium and contemporary architectural materials used in luxury facades such as Trespa high pressure laminates , a range of architectural aluminum louvers and SS ropes and rope meshes. These are used to enhance and transform building spaces to make them world class.
We have completed multiple projects with the most prestigious being the BMW showroom in Trivandrum, Bangalore and Vizag . The stark white louvers contrast beautifully against the already existing blued-hued glass skin in the beautiful commercial building facades. Carefully spaced, the louvers placed one after the other help block the sun and provide a shading system, allowing streaks of natural light to tiptoe in the interior space.
In addition we have done a lot of high end bungalow facades pan India.
Conclusion
Overall, facades play an important role in the design and functionality of a building. They protect the building from the elements, such as wind, rain, and sunlight and help regulate the temperature of the building by blocking out excess sunlight and providing insulation. Facades can be made from a variety of conventional materials such as brick, stone, concrete, glass or from contemporary materials like Aluminium Louvers and high pressure laminates – both offering an altogether cost value proposition and life cycle costs.