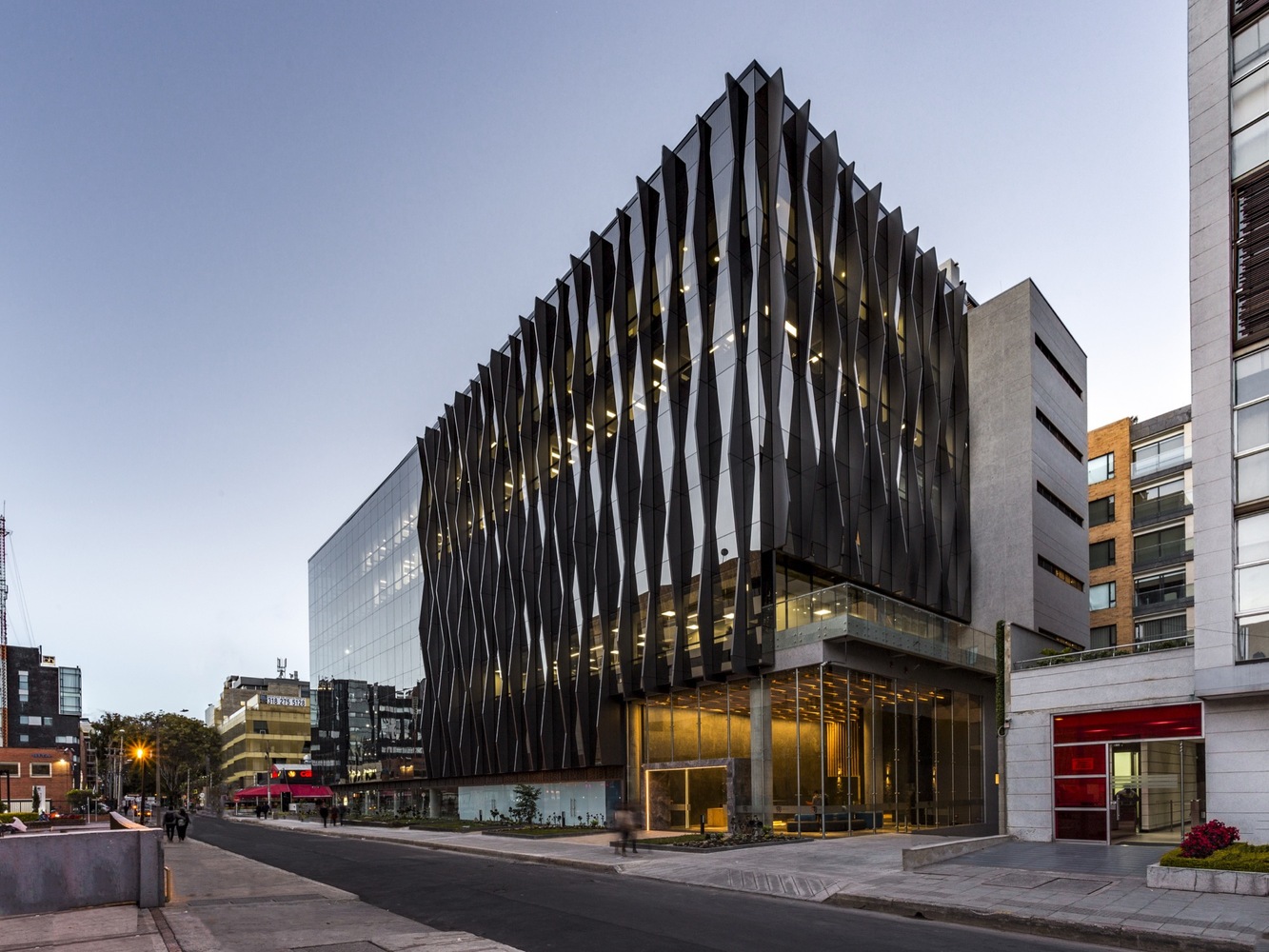 MINIMALIST GEOMETRY ACCENTUATED BY TRESPA PANELS
Text description provided by the architects. Cortezza Esquina Empresarial building is located in the north part of Bogotá city, in the sector of Parque de la 93. The area is characterized by the multiplicity of uses and the strong presence of office buildings and a wide variety of trade of various scales. in addition to trade, in the sector you can also find a high presence of hotels of various categories.
TRESPA Meteon stands out in vertical exterior wall coverings such as façade cladding, balcony panelling, sun- blinds as well as horizontal exterior ceiling applications. TRESPA offers added value, enabling the building to undergo a radical change without a controlled investment.
Thanks to our global project references like Cortezza, architects, constructor, distributor and client get a real-size example of how the façade would look like by playing with geometrical shapes and rotating the directional surface of TRESPA panels.
Architects: TERRANUM
Location: Cra. 14 #93-68, Bogotá, Colombia
Category: Office Buildings
Architects in Charge: VP DESARROLLO – TERRANUM
Area: 18000.0 m2
Project Year: 2018
Photographs: Llano Fotografía
Manufacturers: Porcelanosa, Apice
REFERENCE
Archdaily- https://www.archdaily.com/907306/cortezza-terranum
Trespa- https://www.trespa.com/en-gb/project-en-gb/cortezza-esquina-empresarial-93