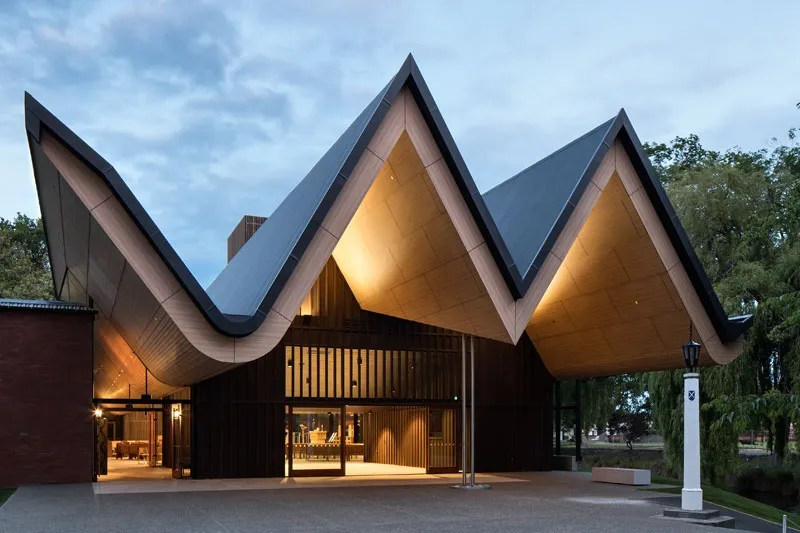 INTRODUCING TRESPA: THE PIONEER OF HIGH PRESSURE LAMINATES
At Vibrant Technik, we believe that every building can be customised to express its own identity, regardless of its size and scope. But it would not be possible for TRESPA to innovate if we did not communicate and work closely with partners and clients.
We have the experience to help architects and owners go beyond traditional aesthetic values, so that their exteriors actually tell a story and positively improve the quality of the surroundings. We can stay traditional and work with standard products, but we can also go the extra mile and create custom-made colours, patterns and decors. Either way, we work together.
Architects are now offered original and inspiring ways to add movement, depth, tone and liveliness to buildings, playing with nuances within a range of colours by reflecting and redirecting light. A wide range of effects, from tranquillity to liveliness, from uniformity to irregularity, can be realised across sections or entire facades.
The new diversity of finishes enhances design creativity and ensures façades will truly stand out. TRESPA Meteon Lumen changes the way designs are perceived and how buildings interact with their surroundings. Two sets of extraordinary design, developed under the new Focus collection, are the latest addition to the TRESPA Meteon family.
So tell us your visions and ideas. After all, we are here to listen and to work with you. To know more about the material, feel free to contact us.